Smart keys are becoming increasingly more popular with each passing year. They provide the convenience and ease of not having to carry around a physical key, but instead just use a code or signal to gain access. This is great for those who want to limit the amount of clutter in their wallets, or even if you are trying to protect against lost keys. But what happens when something goes wrong? What do you do if you accidentally lock yourself out of your car with no spare key? That's why it's always good practice to keep a backup copy of your smart key.
Benefits of Having an Extra Smart Key on Hand
Having an extra smart key on hand can be extremely beneficial in many situations. Not only does it provide you with a backup plan should your primary key fail, but it also eliminates the hassle of having to get someone to come out and make a new one for you. It allows you to remain in control of the situation, and as long as you have this spare key on hand, then you won't ever have to worry about being locked out.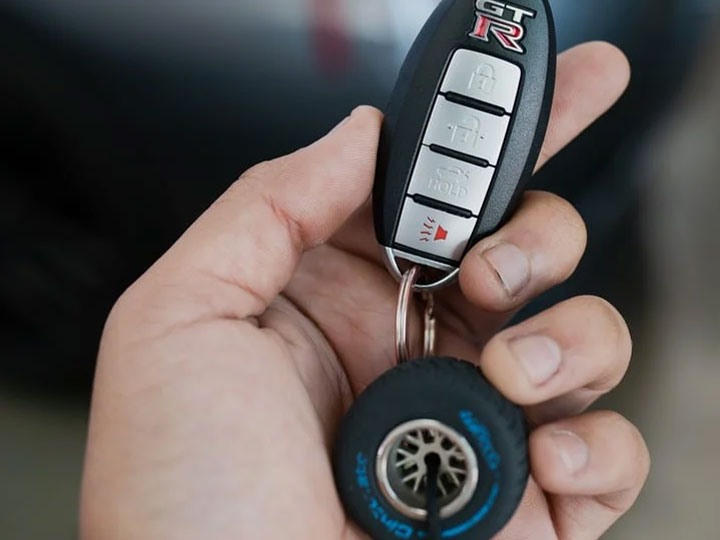 Storing Your Spare Key Properly
Of course, when storing your spare key, there are certain things that need to be taken into consideration. The first is location – not just where you store the actual physical key itself, but also how securely it is stored. If possible, find a secure place that is out of sight from potential thieves. This could be in a safe or lockbox, or even just tucked away in an inconspicuous spot. Additionally, it's also important to keep track of the code for your key – this way if you ever do need to use the spare key, you will know exactly how to activate it.
What One Up Locksmith & Key LLC Can Offer
At One Up Locksmith & Key LLC, we specialize in mobile auto and residential locksmith services. Our team is highly trained and experienced in all aspects of locksmithing, including smart keys. We can help provide custom solutions tailored to our clients' individual needs and budgets. Not only do we offer a wide range of services, but we also have the latest technology and tools to ensure that your key is secure.
Why You Should Always Carry an Extra Smart Key
It's always better to be safe than sorry – having an extra smart key on hand can help keep you in control of the situation should something go wrong with your primary key. This ensures that you won't find yourself locked out and in need of assistance. Plus, with One Up Locksmith & Key LLC on hand, you can trust that we will provide a service that is professional and reliable.
Get In Touch With Us Today!
If you are looking for high-quality locksmith services, don't hesitate to get in touch with us today! Our team can help provide solutions tailored to your individual needs. Give us a call at (208) 536-0957 or send an email to oneuplocksmith@gmail.com and we will be more than happy to assist you. Don't wait – reach out today and let us show you why One Up Locksmith & Key LLC is the best choice for all of your locksmithing needs!
Whether you need assistance with your current smart key or are looking for a backup plan, One Up Locksmith & Key LLC has the experience and expertise necessary to design custom solutions that meet your needs. Don't wait for a problem to occur – contact us today and we'll help you find the right solution for your smart key needs. From developing new products to repairing existing ones, One Up Locksmith & Key LLC is here to make sure you have access to the best technology available. We use the latest tools and techniques to ensure that our services are reliable and effective. Our experienced locksmiths understand the importance of security and will work hard to provide you with the solutions that protect your home or business from intruders. Contact us today for more information on how we can help you with your smart key needs! Together, we'll create a plan that works for you. Thank you for choosing One Up Locksmith & Key LLC. We look forward to serving you!